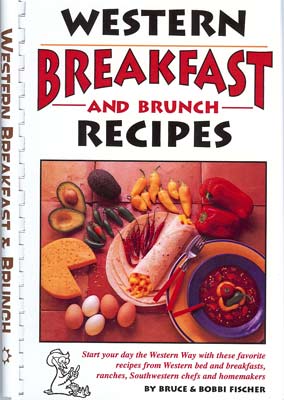 WESTERN BREAKFAST
& BRUNCH RECIPES
By: Bruce & Bobbi Fescher
Start your day the Western Way with these favorite recipes from Western Ranches, Ranch Bed & Breakfast, and Southwestern Chefs. Includes ranch-style recipes, Native American and gourmet recipes. These recipes will add a western flair to your traditional morning meal. 5 1/2 x 8 1/2 - 96 Pages
Description
Order No.
Price
Order Now
Western Breakfast
& Brunch Recipes
59-90404
$9.95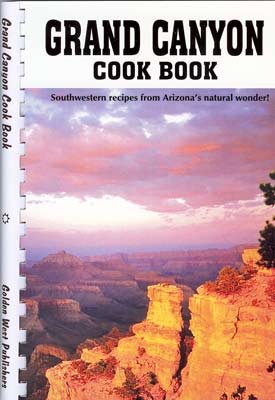 GRAND CANYON COOK BOOK
By: Bruce & Bobbi Fescher
Inspired by the beauty of the Grand Canyon, this delicious collection of Southwestern recipes creates a natural wonder in the kitchen, too! Appetizers, beverages, breads, main dishes, desserts and lots more! Includes interesting Canyon facts and history. 5 1/2 x 8 1/2 - 100 Pages
| | | | |
| --- | --- | --- | --- |
| Description | Order No. | Price | Order Now |
| Grand Canyon Cook Book | 59-90206 | $9.95 | |
GRANDMA'S FAVORITE DESSERTS
By: Michael Liddy
It may be an image of an apple pie cooling on the windowsill that still makes us smile when we think about desert time with Grandma. The best way to capture those feelings would be to make those old-fashioned recipes the old-fashioned way. Like Grandma used to make them. So sit back and let's go back to that simpler time when cookie dough wasn't found next to the butter in the grocery store and cakes didn't come from the freezer section. Lets bake the way Grandma used to and savor the taste of yesteryear.. today. 8 1/2" x 8 12/" - paperback 128 pages.
| | | | |
| --- | --- | --- | --- |
| Description | Order No. | Price | Order Now |
| Grandma's Favorite Desserts | 59-10093 | $14.95 | |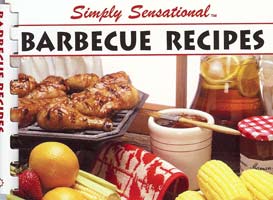 SIMPLY SENSATIONAL BARBECUE RECIPES
MINI COOK BOOK
Simply Sensational Barbecue Recipes mini cookbook is a quick reference to several zesty barbecues sauces and rubs. These recipes will spice up any rack of ribs, chicken or fish at you next barbecue. 5 1/2" x 4 1/4" 62 pages.
Description
Order No.
Price
Order Now
Simply Sensational Barbecue
Recipes Mini Cook Book
59-90268
$4.95