THE POSSIBLE SHOP
would like to share our experiences and your experiences with all the other people that are building muzzleloaders, hunting with muzzleloaders, participating in Mountain Man events, Cowboy events, Primitive Camping, Exploring Old Trails, Hunting Buried Treasure. or just having fun.
Please send us a picture or two so we can post the finished product on our web site and share your experience with otherS. Send it to
adfmayes@aol.com
.
MUZZLELOADER KITS
SHARE YOUR (TIPS) on how you built your kit. Did you have problems and how did you overcome them. Was the kit fun to build, if you had to do it over what would you do different, etc.
(TELLS) Have you shot your finished pistol or rifle, if so what load did you use? We would like to know what you think about the finished product, are you going to hunt with it, target shoot, or use it for display.
FEATURED KIT BUILDERS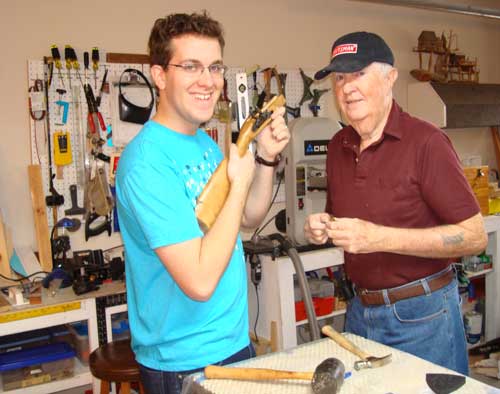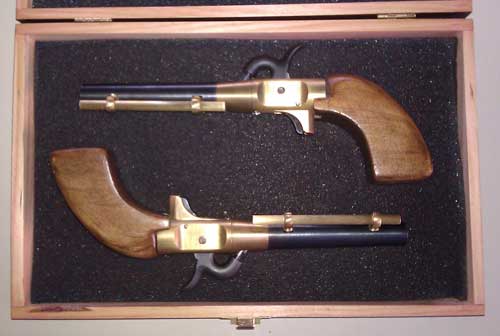 "GRANDSONS OF SONS"
Dear Possible Shop,
This is my second year in purchasing from you. I am so pleased with your quick turn around and effective service.
Every year I use you to find and build a project with my Grandfather. We have aptly named ourselves, 'Grandsons of Sons' after the popular Discovery Channel show.
Attached are additional pictures of our first build, the Traditions Kentucky Longrifle Flinlock kit and new pictures from our second build, the Classic Arms New Orleans Ace kit that we turned into 'Grandsons of Guns' dueling pistols. We have enjoyed these projects immensely and we hope you enjoy these pictures and add them to your web site.
Thanks again, Patrick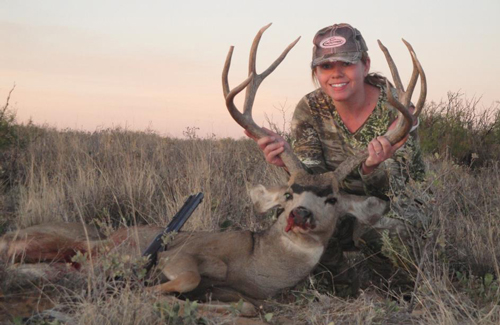 LACEY'S BUCK
Lacey's Buck - Was taken in Chaves County New Mexico with a .50 cal. Pedersoli Rifle
Nice Buck Lacey